Save with Affiliate Code at Checkout!
COntact us
If you have any questions, comments or concerns, please reach out to us by filling out the contact form below. We will get back to you in a timely manner to address whatever you would like assistance with.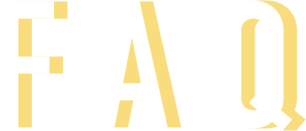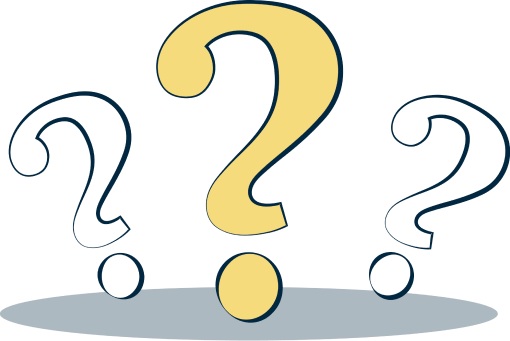 Account Management

How do I create an Account?
What if I forgot my password?
What if I forgot what email I signed up with?
Go to our Contact Us page https://www.potentialpowernutrition.com/contact/ and submit a form detailing the issue and contact info to get in touch with you.  A member of our team will contact you, and verify your information, before resetting your account.
What If I'm being told my username doesn't exist?
If you reset your password, you'll be sent an email with your username, along with a link to reset your password.  See Question 2: forgot my password for instructions on password reset.
How can I edit my… name, email, billing address, shipping address, billing info, etc?
Once logged into your account, click on the "my account" icon at the top right of the screen.  This will bring you to your "My Account" dashboard.  From here, your name and email can be edited in the "Login & Security" tab.  Your billing info can be edited in the "Payment methods" tab.  And your billing/shipping addresses can be edited in the "Addresses" tab.
Ordering & Shipping

Can I track my package?
Yes.  Log into your account and click on the "my account" icon at the top right of the screen bringing you to the "My Account" dashboard.  Click the "Orders" tab, which will display all of your order history.  Click "view" on the order you'd like to check on.  This will open a "Tracking Information" section that will display your UPS tracking number, the date of shipment, and a blue "Track Your Order" button that will take you straight to UPS' tracking portal.
How long will it take to receive my package?
An East Coast order can be expected within 2 – 4 business days while a Mid-West to West Coast order can range between 4 – 7 business days.
Do you accept returns?
Due to the nature of our product being a consumable item, we do not accept returns.
Can I cancel my order?
Submit a "Contact Us" form as soon as possible stating the order # and your reason for cancellation.  While there are no guarantees, our team can at times catch orders before they ship.
What if I received damaged product?
While it's uncommon, some orders have been damaged during shipment.  Submit a "Contact Us" form stating the damage and contact info.  Our team will reach out to you to assess the damage and determine fair compensation.
What payment methods do you accept?
We currently accept all major credit cards.  If payment via cash or check is desired, many of the Affiliates in our network carry our product in their healthcare offices and do accept these payment methods.
Do you offer wholesale pricing?
We do offer wholesale pricing to the Affiliates within our network.  If you're a healthcare/wellness professional interested in gaining access to wholesale pricing and other Affiliate perks, submit an "Affiliate Program Form" on our Affiliate page https://www.potentialpowernutrition.com/affiliates/ .  Our team will reach out to you to discuss setting up an account.
Subscriptions

What's the difference between a subscription and a regular order?
There are two differentiators: cost and auto-renewal of orders.  By signing up for one of our subscription plans, you'll be saving $10/box compared to your regular 2 or 4 box orders.  You'll also be saving yourself the hassle of logging in every month to reorder.
How do I sign up for a subscription?
Go to our shop page https://www.potentialpowernutrition.com/shop/ add the 2 or 4 box subscription plans to your cart, fill out the billing and card information and check out!  A few days later you'll receive your order and a month later, that order will auto-renew, and you'll receive it again.
Can I change the order date of my subscription?
We currently do not offer the ability to adjust order dates on subscriptions.  Your monthly renewals will be charged and shipped one month from your original order date, or on the next business day (in the event of a weekend or holiday).
Can I change the delivery frequency of my subscription?
We currently do not offer the ability to adjust subscription frequency.  If you're interested in increasing order frequency, bumping up to a 4 box subscription or ordering in bulk may work as a better option.  If looking to decrease frequency, placing regular orders may be a better fit.
How do I change my payment info or shipping address on my subscription?
To change your subscription payment and shipping info, login into your account and go to your "My Account" dashboard.  By clicking on "Subscriptions," you'll see your subscription renewal date along with "Change Address" and "Change Payment" tabs.
Can I pause or cancel my subscription?
To pause or cancel your subscription, login into your account and go to your "My Account" dashboard.  By clicking on "Subscriptions," you'll see your subscription renewal date along with a "Cancel" tab.  This tab will allow you to pause/cancel your subscription.
How do I reactivate my subscription?
To reactivate your subscription, login into your account and go to your "My Account" dashboard.  By clicking on "Subscriptions," you should see your previously cancelled subscription along with a "Reactivate" tab.
Product Questions

Breakfast Blend
When Should I expect to see benefits from breakfast blend?
Typically, most customers notice a difference after 3-5 days of taking Breakfast Blend daily. By the start of the second week
When Should I expect to see benefits from breakfast blend?
Typically, most customers notice a difference after 3-5 days of taking Breakfast Blend daily. By the start of the second week
Can I still take other products while taking Breakfast Blend?
You can take whatever you would like, but we recommend that you read our nutrition facts and avoid taking vitamin or mineral supplements that would put you well over 200% of the RDA. When it comes to vitamins and minerals, more is not always better; a balanced approach always works best. We recommend reaching out to a nutrition professional if you want to create a personalized health and wellness plan.
Can I have Breakfast Blend while taking prescribed medicine?
If you are taking any medications, you should consult your prescribing physician and show them the nutrition panel and supplement panel of our product before taking it. It is safe for most people taking medications, but your prescribing physician is the person that should help you to make that decision. Your doctor can always reach out to us with specific questions, and we would be happy to answer them
Can I mix Breakfast Blend with milk or other liquids?
We designed it to mix great with any liquid our customers wanted. Milk and milk alternatives work great with Breakfast Blend, adding a creamier mouthfeel and additional richness. But we wanted a product that tasted good mixed with only water if that's all you have on hand. Check out our social media and our recipes tab for ideas of how to mix up your Breakfast Blend routine.
Is it okay to have my Breakfast Blend shake warmed up or refrigerated?
Warm is also a great choice, we have people who love to put some warm coffee or a shot of espresso in their morning shake. Some of the vitamins are heat sensitive and will degrade if heated over 120 degrees F so we recommend not adding boiling water or microwaving your shake.
Why isn't there zero sugar in Breakfast Blend?
We added only 9 grams of sugar into our Breakfast Blend along with 4 grams of fiber and 24 grams of protein, this ensures it is low glycemic index and doesn't spike the blood glucose levels of diabetic or pre-diabetic consumers. Your brain can only run on sugar, sugar is found in carbohydrates; cane sugar, which is sucrose, is a simple carbohydrate made up of one fructose and one glucose. If you don't consume carbohydrates your body enters ketosis, and you must break down muscle to create the glucose your brain needs to function. By including some sugar, we give people a better blood sugar curve by giving them an immediate boost of energy after they consume it and then sustained energy over the next few hours as they digest the fat and complex carbohydrates in our drink. Limiting sugar is great and consuming it with fiber to prevent blood sugar spikes is a good way to avoid most of the downsides associated with sugar, but eliminating it entirely is not needed if youcreate a balance with fiber, fat, and protein. The other upside of a little bit of cane sugar, it is the gold standard for sweeteners. By combining it with a high-quality stevia, we can create products that taste great while eliminating the downsides often associated with stevia flavored beverages such as a bitter or metallic aftertaste.
What's the shelf life on Breakfast Blend?
Our best by date is two years from the manufacturing date. We recommend consuming it within that Best By window for the best quality and flavor. There isn't anything that will go bad in the product, and it is packaged in foil lined packets to prevent any oxidation, so the flavor is as good on the 2nd year anniversary as on the day it was packaged. As long as it is kept in a cool (under 85 degree F) and dry location it will be safe to consume beyond that Best By window for at least an additional 6 months. We have not conducted longer term shelf-life stability testing and we only guarantee that the quality of the product will be good until the end of the two year Best By date.
Will I gain or lose weight while taking Breakfast Blend?
Breakfast Blend can help with fat loss by upregulating your metabolism and helping your metabolic pathways function at more optimal levels. If you are looking to gain weight in terms of muscle mass, it can help with gaining lean muscle mass by providing your body with all of the essential micronutrients in macronutrient matrix to promote the synthesis of connective tissue and muscle fiber.
Are there any allergens in Breakfast Blend?
Breakfast Blend is free of all 9 major food allergens, and all ingredients undergo third party testing for contaminants, ensuring it is not processed on shared equipment. We guarantee that it doesn't contain any of the 9 major allergens including: peanuts, tree nuts, soy, dairy, gluten, sesame, egg, fish, shellfish.
Is Breakfast Blend gluten free?
Gluten is one of the 9 major food allergens; we made a commitment to ensure Breakfast Blend contained none of the most common food allergens including gluten.
Is Breakfast Blend vegan?
Breakfast Blend is 100% plant based and as a result it is vegan. None of our ingredients come from animal sources.
Is Breakfast Blend Non-GMO?
All of our ingredients in Breakfast Blend come from non-GMO sources. Most of our ingredients are certified organic and one of the requirements for organic certification is no GMOs can be used.
Where can I buy Breakfast Blend?
Breakfast Blend is available through our website or any of our affiliated health & wellness professionals. We don't sell through other online stores, but we are carried by hundreds of gyms, healthcare practices and small supplement shops around the US.
Is it okay to take Breakfast Blend while pregnant or breastfeeding?
We worked with doctors in our network who specialize in prenatal and pediatric nutrition to ensure our product would be great for pregnant or breastfeeding mothers. Because it is plant based and includes ginger, turmeric, and cinnamon, it can help to reduce nausea and is very easy to digest. You should still consult your healthcare practitioner prior to use, and you may need to take additional prenatal supplements, but Breakfast Blend is a great baseline product for pregnant women.
Is it okay for children to have Breakfast Blend?
The pediatric nutritionists in our network would say that for kids under the age of 14, one half serving of Breakfast Blend is perfect for kids, and they enjoy taking it. Due to the FDA guidelines on what we are allowed to say, you should talk to your pediatrician to see if it is right for your child.
Is it safe for a diabetic to have Breakfast Blend?
Breakfast Blend is low glycemic index and is safe for people who are diabetic or pre-diabetic. However, it will increase your blood sugar levels (as will all foods) and some people who have a blood glucose monitor have reported higher blood sugar levels than they normally see with a carbohydrate restricted diet. Talk to your healthcare provider to see if it is right for you.
Should I take Breakfast Blend more than once a day?
We recommend that you take Breakfast Blend once per day, but we have a number of people who have taken it twice a day on certain days when they are very busy and need additional nutrition. Taking a second serving won't bring on negative side effects, but we recommend against long term sustained supplement programs where you consume more than 200% of the RDA for vitamins & minerals. You should talk to your healthcare provider and come up with a nutrition program that works best for you.
Is Breakfast Blend a good fit for athletes?
Breakfast Blend is a great fit for athletes. Most protein-based shakes don't contain any additional vitamins & minerals beyond what is naturally occurring, and it is that micronutrient supplementation that is the difference maker when it comes to faster recovery time and an increased rate of connective tissue and muscle fiber synthesis. Our athlete consumers are some of our biggest proponents because we are 100% transparent about what is in our products, and they just work. Measurable results you can see in the gym and at your athletic events. Better endurance, faster recovery, faster muscle building, overall feeling stronger and a better mental state to allow you to dig deeper and push yourself farther. We know that athletics is training, nutrition, and mental state. We give you the nutrition to support both your training and your mental wellbeing by supporting all the metabolic pathways that can get robbed of nutrients when you work out without giving your body the micronutrients it needs. Train harder, sleep better, recover faster, improve your performance.
PPN Community

What's the benefit of creating a customer account?
While you're certainly welcome to check out as a guest each time, if you find typing in your address and payment info every order frustrating, you're going to want to create an account. On top of your info auto populating for you at check out, you'll be able to see your order history and track your current orders in shipment.
What's the benefit of signing up for the monthly newsletter?
Our goals are to keep it simple, be transparent, and to educate. We want to keep you up to date on all things wellness and all things Potential Power Nutrition. And the key word here is monthly; no bombardments of emails every other day.
What is an Affiliate?
An Affiliate is a healthcare practitioner/wellness professional that has joined our exclusive network. Affiliates come in all shapes and sizes, backgrounds and professions. Chiropractors, nutritionists, dieticians, massage therapists, personal trainers, etc.
What do you gain by becoming an Affiliate?
Our Affiliates gain access to wholesale pricing, educational materials, and one on one nutritional and technical support.
What if I can't find an Affiliated practice or wellness center near me?
Submit a "Contact Us" form and our team will attempt to put you in contact with an Affiliate from our network. You can also bring our product to your current doctor/gym/wellness professional and have them check us out. We're always signing up new Affiliates, your doctor could be our next.
How is PPN engaging with its customers?
We regularly post on our social media; check us out for informational content and fun recipes along with company updates! We are small enough that we try to engage with all our customers, liking and reposting relevant posts which tag PPN. And if you have a question,
send it over and we'll answer it in one of our FAQ posts.
What is PPN doing to support sustainability?
We're often asked why we don't use a resealable tub or zipper pouch like many of our counterparts in the industry and the answer is less material and more convenient. Our thinner pre-measured packets use less material than a resealable tub or a resealable zipper pouch and eliminate the need for adding a scoop to each container. Smaller carbon footprint + a super convenient tear away pouch that you can take on the go = a win for everyone.